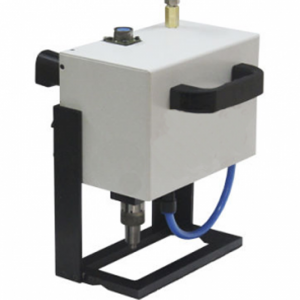 Heavy Marking Dot Peen
Type:
Pneumatic or Electric Heavy duty Dot peen.
Uses:
Used for very deep marking, serial numbering, dot matrix, logos
Size:
The 50mm x 30mm window size compact portable machines
80 X 30 and 150 X 50 models also available.
Advantages:
Convenient handles provided for effective marking
Can be mounted on the stand if required as an optional feature
Front fixture customised to suit application
Most compact construction fitted with linear
X and Y axes.
Disadvantages:
Not suitable for light marking needs
Read more